Home Renovation Loan_collapsiblemenu_banner_wc
Banner-Dynamic-Scroll-CockpitMenu_LAP
Home Renovation Loan: Overview_WC
What is a Home Renovation Loan​
A Loan Against Property is a type of mortgage finance option through which the funds availed can be utilised to meet several financial requirements. Since home renovation can mean substantial expenses, a Loan Against Property serves as a perfect financing solution for this purpose.
The Bajaj Housing Finance Home Renovation Loan can meet a variety of expenses related to home extension or remodelling. Since these funds do not have end-use restrictions, individuals can ensure that their home renovation needs are fulfilled without any hassle.
Loan Against Property for Home Renovation: Features and Benefits
Loan Against Property for Home Renovation: Features and Benefits
When one applies for a Loan Against Property for the purpose of home renovation, below is what they stand to gain.

Sizeable Loan Sanction
Taking a Loan Against Property for one's home renovation will allow applicants to benefit from a sizeable loan amount sanctioned by us, worth Rs.5 Crore* or higher, basis of one's eligibility. It allows one to address all the costs related to home renovation without budget constraints.

Speedy Disbursal
A remarkable thing about the property loan feature is that one doesn't have to wait too long for the funds once their application has been approved. The money is disbursed into the account within 72 hours* of approval, ensuring that nothing comes in the way of your renovation progress.

Minimal Documentation
Applicants who seek a loan against their properties for the purpose of home renovation also experience our easy and fuss-free documentation requirements, aimed to make the loan approval process as smooth and hassle-free as it can be.
Loan Against Property for Home Renovation: Documents Required_WC
Loan Against Property for Home Renovation: Documents Required
Bajaj Housing Finance requires minimal documentation for a home renovation loan application. Following are the documents required to avail of this loan option.
Identity Proof

Salaried, professional, and self-employed applicants need to submit their KYC documents such as Aadhaar card, Voter ID, Driving License, Passport, or other government-approved photo identity or address proof.

Income Proof

Salaried applicants need to submit their current salary slips, last three months' bank account statements, PAN card, Form 60, and Income Tax Returns.

Self-employed individuals have to submit their last 6 months' bank statements, and balance sheets and other financial documents, such as P&L statements and proof of Income Tax Returns.

Proof of Employment

Salaried individuals are required to submit identity cards issued by their workplace. Self-employed borrowers must submit their business credentials, such as a partnership agreement and business registration certificate.

Property Documents

Both salaried and self-employed individuals must submit the following property documents to be eligible for a home renovation loan:

Title documents as needed by the legal team
Copies of property tax receipts

These are the basic documentation requirements. Applicants may be asked to provide additional documents as and when required.
Home Renovation Mortgage loan Eligibility Requirement_WC
Home Renovation Mortgage loan: Eligibility Requirement
Bajaj Housing Finance lays down a few eligibility parameters, which individuals must meet to avail of a Loan Against Property for home renovation.
Employment Status

A salaried applicant must be employed with a public, private, or multinational organisation. For a self-employed borrower, a regular source of income from the current business is mandatory to qualify for a home mortgage renovation loan.

Residential Status

Both salaried and self-employed applicants must be resident Indians to qualify for this home renovation Loan Against Property.

Age Criteria**

Salaried applicants must be between 28 and 58 years of age. Self-employed individuals must be between 25 and 70 years of age to avail of the loan.

** The maximum age is considered as age at the time of loan maturity.

Experience

Salaried applicants must have a minimum 3 years of experience, while self-employed individuals must have 5 years of business vintage to become eligible.
Loan Against Property for Home Renovation: How to Apply
How to Apply for Home Improvement Loan
After meeting the eligibility parameters, follow the below-mentioned steps when applying for a home renovation loan:
Visit the online application form page
Provide information such as name, date of birth, contact number, residential address
Enter income details and select the best credit deal based on the income status
Submit the application form
Once the online application form is submitted, a representative from Bajaj Housing Finance will contact the applicant for further proceedings.
*Terms and conditions apply
​​​​No. A Home Loan can only be used to buy an existing or an under-construction house/flat. It cannot be used for renovation purposes. ​For that, you need to opt for a Home Renovation Loan.​​
​​​Home Renovation Loan​s are a subset of Loans Against Property wherein you keep your existing property as security and avail a loan against its market value. You can then use these funds for renovation, ​remodeling,​​ or reconstructing parts of your home.
A Home Renovation Loan is a secured loan that can be used for renovation of all sorts. It has no end-use restriction and hence can be used for any purpose once the funds are allocated. Depending on the property kept as collateral, you get a sizeable loan amount, low interest rates and a flexible tenor to repay your loan.
It could be an expansion, essential repairs, or structural changes to your home – a Home Renovation Loan gives you the financial support to ensure you and your family live the lifestyle you deserve and aspire.
The maximum tenor for Home Renovation Loan is the same as that of Loan Against Property – which is 17 years.
You can avail a deduction of Rs.30,000 per annum on the interest component of a Home Renovation Loan (under section 24). This deduction of Rs.30,000 is only applicable for self-occupied homes and are within the overall limit of Rs.2 Lakh available on loan interest payment of self-occupied homes.
You will have to provide your existing property such as a flat or a bungalow as security for availing of a Home Renovation Loan. It could be a property you live in or another property that you have rented out.
Home Renovation Loan_RelatedArticles_WC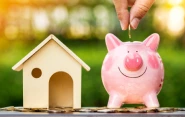 99 6 min
Home Renovation Loan _PAC_WC
Quick Links Home Renovation
CommonPreApprovedOffer_WC