Leadership Team_collapse_Banner
Banner-Dynamic-Scroll-CockpitMenu_Genericpage
CorporateLeadershipTeam_New_WC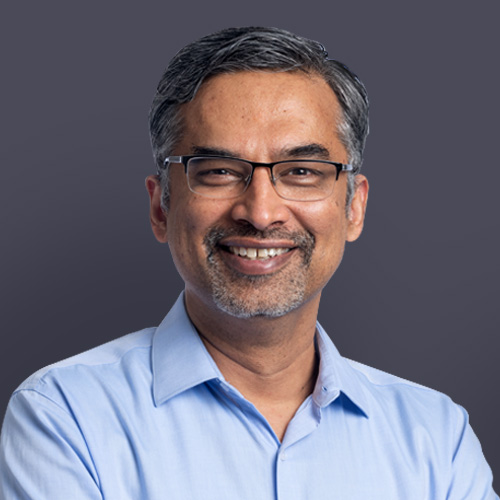 Atul Jain
Atul Jain was appointed the Managing Director of Bajaj Housing Finance in 2022 after serving as the CEO of the Company for four years.
Over the last decade, he led key portfolios in Bajaj Finance Limited before taking over the reins of its mortgages arm, Bajaj Housing Finance Limited. During his time at BFL, Atul held numerous Senior Management roles, including those of the Chief Collections Officer and Enterprise Risk Officer. He has always prioritised providing a seamless experience to the customer through cutting-edge analytics. Atul was also instrumental in setting up the Rural Lending business, making it a historical benchmark in the Company.
Today, as the MD of BHFL, he brings forth the same calibre to the Company's work. Atul is a firm believer that execution rigour supersedes strategy by distance, which is evident in the path he has charted for BHFL. He has led the organisation to deliver multi-fold asset growth over the past four years, coupled with a risk-averse approach, seamlessly navigating major industry crises.
Atul has an MBA in Finance and a rich work history spanning over three decades.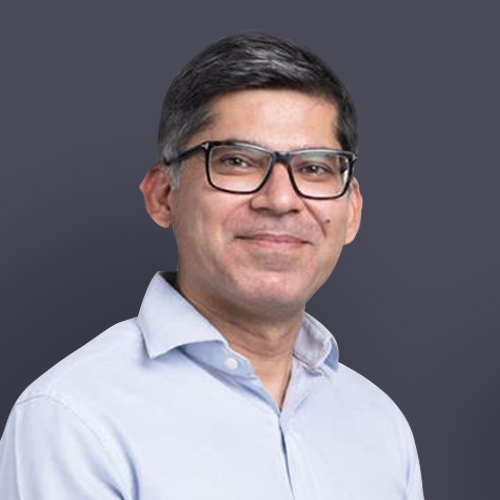 C.A. Vipin Arora
Vipin Arora was appointed Group Business Head in October 2021 for the Commercial Real Estate and Affordable Housing verticals at Bajaj Housing Finance. In August 2022, he also took over the Retail Loan Against Property vertical.
Vipin has been a part of the Bajaj Finance Group since 2012. He joined the company as a National Sales Head, investing time in Business Development in Corporate Lease Rental Discounting Loans. He also spearheaded several associations with leading IPCs and real estate firms.
Vipin has worked with several noted organisations such as ICICI Bank, Deutsche Post Bank HFC, Reliance Capital, and Dhanlaxmi Bank, apart from the Bajaj Group Companies. A seasoned mortgage professional, he has over 19 years of experience in Sales and Underwriting.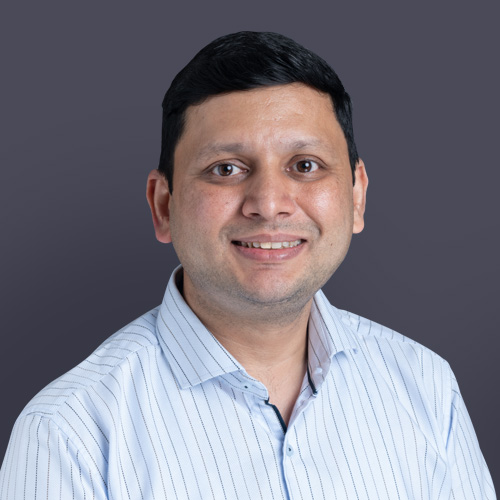 C.A. Gaurav Kalani
Gaurav Kalani was appointed the Chief Financial Officer of Bajaj Housing Finance in 2018 and has spent nearly 15 years with the Bajaj Group of Companies. A Bajaj veteran, Gaurav began his career in the group with Bajaj Auto in 2003 before moving to Bajaj Finserv as one of its founding members, becoming a part of the Strategic Planning and Business Development team.
In 2011, Gaurav moved to Bajaj Finance Limited to head product businesses such as Home Loans and Loans Against Property, along with Management Reporting. He was instrumental in designing several strategic plans for the Company, including the Annual Operating Plan (Budget) and Long-Range Plan, among other initiatives.
Gaurav also facilitated the accurate and timely management of financial and analytical reporting, financial simulations, and dashboards, ensuring optimally streamlined business processes. Before his move to Bajaj Housing Finance, he headed BFL's Management Reporting and Controller-ship units.
Since his move in 2018 as the CFO of the BHFL, Gaurav has played a significant role in driving key strategies, including Capital Raising, AOPs and LRS planning and execution, as well as managing investor relations.
Gaurav is a Chartered Accountant and an IIM Ahmedabad alumnus, with over 20 years of experience in the sector.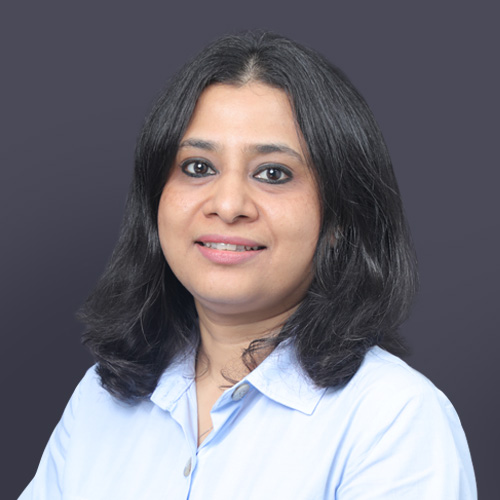 Ajita Kakade
Ajita has been an integral part of the Bajaj group since 2008 and played a key role in various operations over the last 14 years. Today, she is the National Head of Customer Experience and Quality at BHFL. Simply put, she is the torchbearer of Bajaj's customer-centric culture that leads to great customer experience.
Ajita has a rich 25 years of work experience where she has traversed across various types of industries such as Telecom, DTH, BPO, and now, financial services. Throughout her career, she has held leadership positions that have helped shape her profile into a strong and independent one.
Within the Bajaj group itself, she has been manoeuvring various roles from customer experience to consumer operations and HR. Currently, in her role as the head of customer experience and quality, she supervises and oversees the strategy, planning, and execution of the organization's overall customer experience goals.
Her strategic thinking and foresight along with her ability to drive customer perception help boost high customer satisfaction, retention, business growth, and profitable turnovers.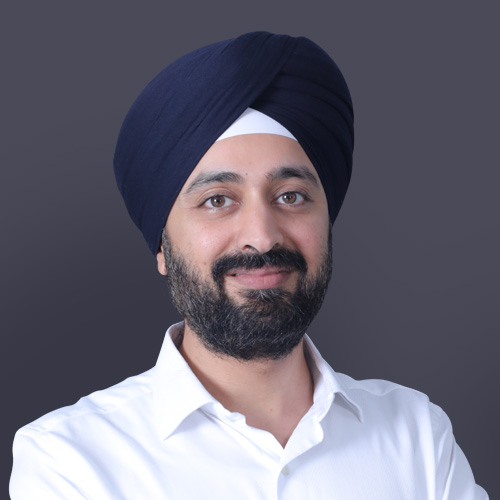 Gagandeep Malhotra
Gagandeep joined the Bajaj Finance Group in the year 2015 as the Head of Credit for SMEs. He went on to become the Head of Centre of Excellence in Credit Underwriting and was eventually promoted as the Chief Commercial Risk and Underwriting Officer where his focus areas were lending to Mid-Market Enterprises and Financial Institutions.
Today, he heads the Credit and Wholesale Lending department at Bajaj Housing Finance where he manages the Residential and Commercial Real Estate portfolio involving lending to Developers and HNIs. He also oversees Construction Finance, Lease Rental Discounting, and Loan Against Property.
Gagandeep has more than 17 years of diversified experience in the financial services industry across Commercial/Mid-Market/Consumer/Retail SME Lending and Real Estate. In the past, he has worked at strategic and top-leadership positions with Citibank.
Gagandeep is a B.Tech in Electronics and Comm. from NIT, Kurukshetra and holds an MBA in Finance and Marketing from IIT Kanpur.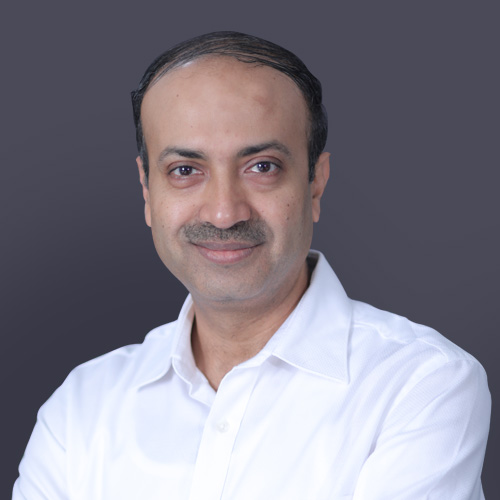 Anurag Jain
Anurag Jain was appointed the Chief Information and Technology Officer at Bajaj Housing Finance in 2018, before which he headed the Core Lending Projects vertical at Bajaj Finance Limited as a member of the Senior Management Team.
At BFL, Anurag was responsible for carving out the organisation's journey for Advanced Core Lending platform transformations from the legacy system. His key initiatives included defining the roadmap after evaluating multiple solutions, benchmarking the process to be future-ready. He tailored processes to meet business requirements, optimising efficiency and cost-effectiveness.
Since his move to BHFL, Anurag has been responsible for all technology, analytical, and business intelligence functions, which involve a wide variety of IT support systems. He also achieved an industry-first milestone by creating an end-to-end business platform on Cloud, successfully migrating business data from legacy systems in record time. Anurag has been honoured with several accolades and awards for his initiatives and practices that have enriched the Company's infrastructure.
Anurag is an IIM Calcutta alumnus, whose career spans over 25 years in the field, having also defined IT processes in other reputed global companies.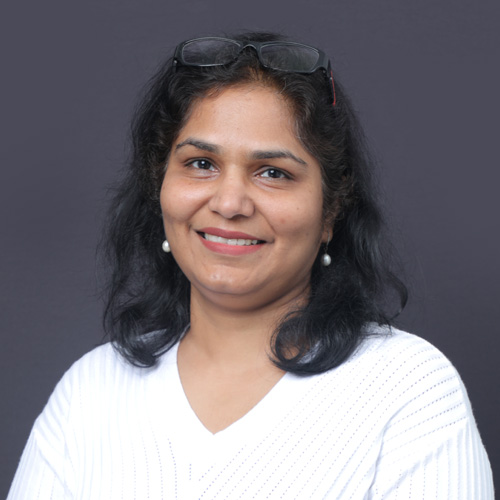 Jennifer Fernandes
Jennifer is a transformational leader and brings with her the far-reaching benefits of diversity and gender-parity in leadership at Bajaj Housing Finance. She has been an integral part of the Bajaj group since 2015 and has contributed to various initiatives.
Jennifer has always stood out with her exceptional management skills and ability to critically analyse and optimise existing processes. As of today, she has close to 2 decades of work experience that has helped her understand various functional aspects of an organisation such as the HR strategic initiatives, leadership development, employee relations, and talent acquisition and management.
Her ability to lead teams with ease, interact with cross-cultural resources, and work closely with external consultants makes her an important asset to the organisation. Jennifer possesses comprehensive knowledge of effective HR tools and can analyse and design appropriate solutions relevant across situations.
Jennifer holds an MBA in HR from the Xavier Institute of Social Services and is B.A. (Hons) in Economics from Delhi University.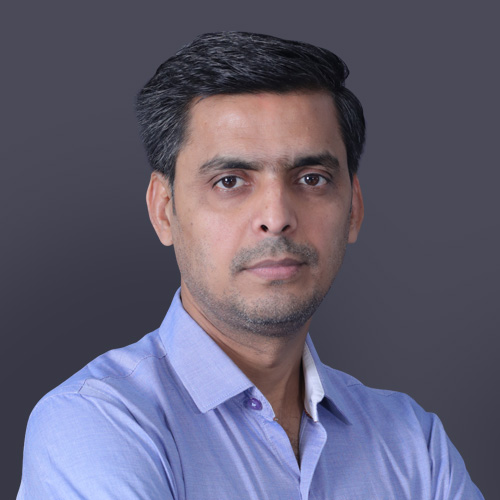 Pradeep Parhi
Pradeep was an instrumental part of Bajaj Finance Limited for over 16 years before moving to Bajaj Housing Finance as a Business Head (Rural and Emerging) in May 2022. As the Senior Head of Debt Management Services at BFL, he spearheaded the Debt Management team and played a significant role in Urban and Rural Collections. His assertive stance resulted in the Company's expansion to previously untapped markets and led to the launch of the ASSC/ANEX and external model in urban regions.
Pradeep has an MBA in Finance from ICFAI Kolkata. He also holds an executive MBA from IIM Lucknow.